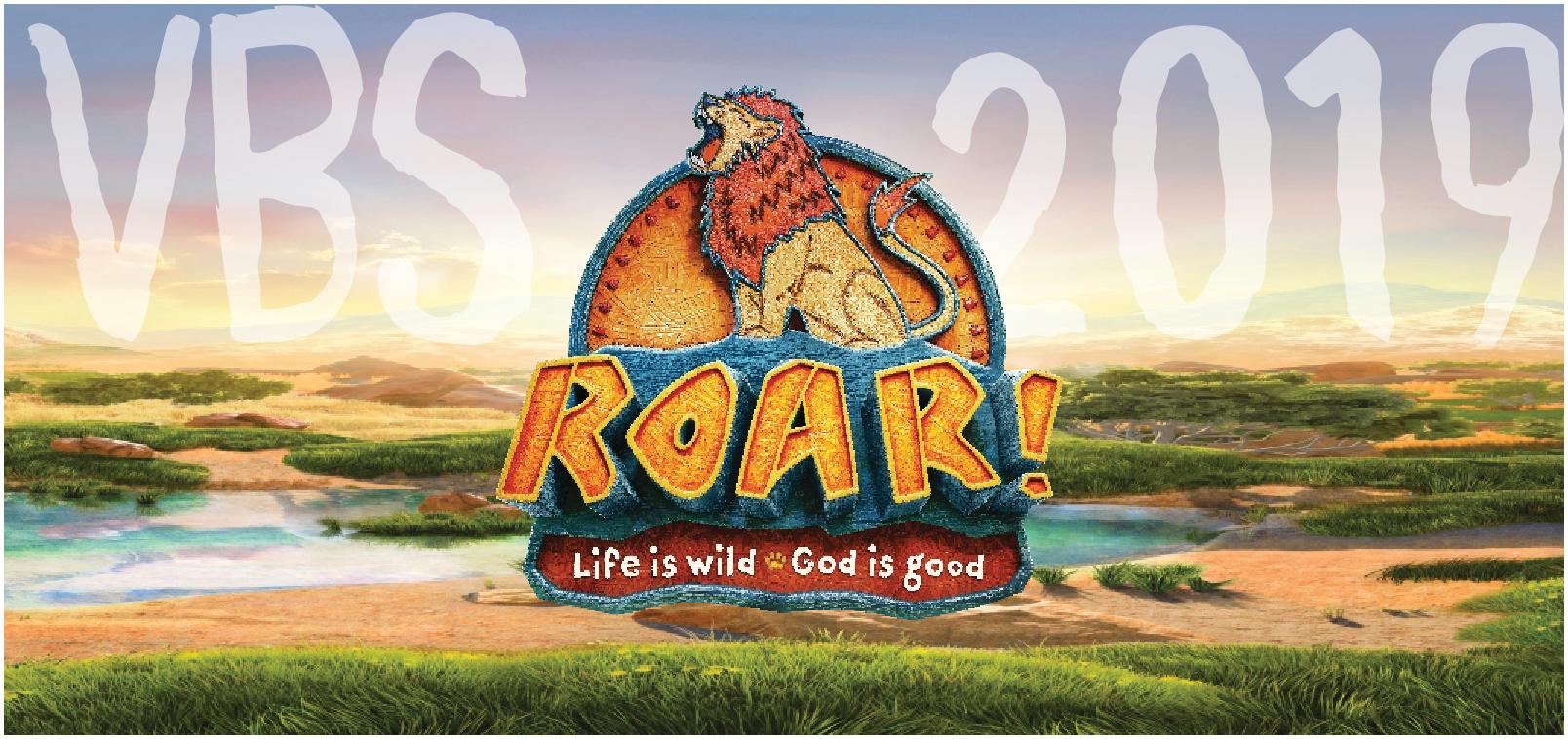 August 5-9, 2019
9:00 AM - 12:00 PM
Come ROAR with us for the MANE event for the summer!
During Vacation Bible School, we will see that even when life is wild, God is GOOD!
At Roar, kids explore God's goodness and celebrate a ferocious faith that powers them through this wild life. Kids will spend mornings with their crews as they sing songs, play games, do crafts, hear a bible story, and spend time in Imagination Station, and even have a snack each day in a hands on way to learn about God's love.
Join us Monday, August 5 to Friday, August 9 as we hang out with our buddies; Mack, Zion, Hooper, Savanna and Marge and find out that no matter what happens, God is good!
Our closing program and ice cream social will take place on Friday, August 9 at 6:30 PM.
Frequently Asked Questions
Q:When is Vacation Bible School?
A: Vacation Bible School is August 5th through August 9th from 9:00am – 12pm. 
Q: What goes on at VBS?
A: The kids are doing many hands on activities, playing and discussing with each other, learning about God and His Love in a fun-filled and active environment. Children on grouped in "crews" along with their own "crew leader" who leads them to the various stations for fun activities. There is something for everyone: singing, dancing, crafts, stories, games, and snacks.
Q: What ages can attend VBS?
A: All ages! The program is for children ages 2 though 12, those who are toddlers through entering 6th grade. Jr High, High School students and adults serve as volunteers.
Q: Where is VBS?
A: At Parma Christian Fellowship Church, 39 Hovey Street, Hilton. We will start our day in our classrooms, but be rotating around to different stations around the building. 
Q: Is there a fee for Vacation Bible School? 
A: Nope! Vacation Bible School is totally free to attend. VBS runs on the donations of the staff and the church congregation. If you would like to donate toward VBS, you can do so here.
Q: Do I have to buy a t-shirt or any of the other products for sale?
A: No, not at all. The t-shirt is optional as is the CD. But they are a lot of fun and a great remembrance of your child's week. (Plus they are a small fundraiser for VBS.)
Q: My child's friend wants to attend but he goes to another church, or doesn't go to church at all. Can he still participate?
A: Everyone is welcome to participate.
Q: Do I have to volunteer for my child to attend?
A: No. However, if you are interested in volunteering, we'd love your help! You can sign up to volunteer by filling out the Volunteer Registration Form.
Q: Can my child receive service hours for volunteering?
A: Yes, most places (such as high schools) also accept this for volunteer hours. If in doubt, please check with the organization requiring hours.
Q: When and how do I register?
A: Registration is open! You can click the images below to register. You can also fill out a paper copy, which you can find at Parma Kids Preschool.
Q: What are these other forms that I need to complete?
A: To be compliant with OCFS, the daycare and health forms need to be completed. If you have already completed the registration forms as part of the preschool or daycare program, you do not need to fill them out again. If this is your first time here, you will need to fill them out.
Q: Are there special requirements for adult volunteers?
A: No. All lead teachers are fingerprinted and cleared to be working with children through OCFS. Lead teachers are with their crews for the entire morning. If you want to help but are not able to be cleared in time, we will discuss your volunteer options with you.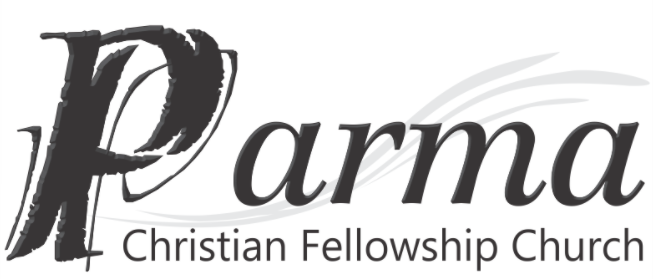 We are a church for all people.
We invite you to join us at either of our weekly services:
Saturday | 5:00 PM
Sunday | 10:00 AM
Children are welcome at all services. Join us on Wednesday nights during the school year at 6:30 PM for Kid's Club.
Find more info online at www.pcfministries.com