Parma Christian Fellowship organizes several fundraising activities throughout the year. Your support in these activities helps our Church outreach to the local and global community. If you have questions regarding any of our fundraisers, a new idea, or want to help in any of these events contact the fundraising team at PCFC. 
Year Round Fundraisers:
Parma Christian Fellowship Store – Our online store sells PCFC Branded Merchandise, Honduran Coffee, and our own Cincinnati Style Chili Spice Mix featured at Hilton Apple Fest. Don't see something you like, use the Contact Us link below and we will work with you to create something you'll enjoy. 
GoFundMe – Parma uses GoFundMe to advertise collection for our building fund. The Building Fund is  used to complete construction of our current building project. Once our current project is completed GoFundMe donations will give us the opportunity to start new projects to upgrade our facility or make additions.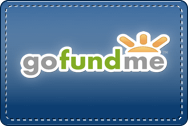 AmazonSmile – Through AmazonSmile you shop just like normal and Amazon donates to your designated not for profit.  Parma Christian Fellowship Church is a registered not for profit with AmazonSmile, so all you have to do is shop using smile.amazon.com.  Use your normal Amazon or AmazonPrime account and select Parma Christian Fellowship Church as your designated not for profit organization.  A simple way to do what you already do and still be giving to to support the church!  Click Here for step by step instructions on getting started!
Click Here to Start Shopping and Support Parma Christian Fellowship  
Events Throughout the Year:
February:
Valentine's Day Dinner Hosted by Turning Point Youth Ministry.
The Valentine's Dinner is hosted annually by TurningPoint Youth Ministry. 2016 will be the 6th annual dinner, and over the course of 5 years, we have been able to bring in about $1,000 for the Building Fund! The 2016 Valentine's Dinner will be held on Sunday, February 28th from 5:00-7:00 PM at the Hilton United Methodist Church Fellowship Hall. Invite your family and friends to an evening of great food, great company, and a great atmosphere. Free babysitting is offered for those who would like to enjoy a child free evening. Order your meals by clicking here, dinner is presale tickets only.
October:
Hilton Apple Fest Chili Booth and Kids Booth presented by Parma Free Nursery School.
November:
Pies for Parma with Turning Point Youth Ministry. Order an Apple or Pumpkin Pie or Cheesecake for your Thanksgiving or Christmas holiday. Click here for more detail or to order today!
December:
Roc-the-Day – On December 1st, for 24 hours, United Way will host a web based give-a-thon. Donations that will be given to PCFC and Turning Point Youth Ministry. Click one of the logos below for more details and on December 1st don't forget to come back and donate.