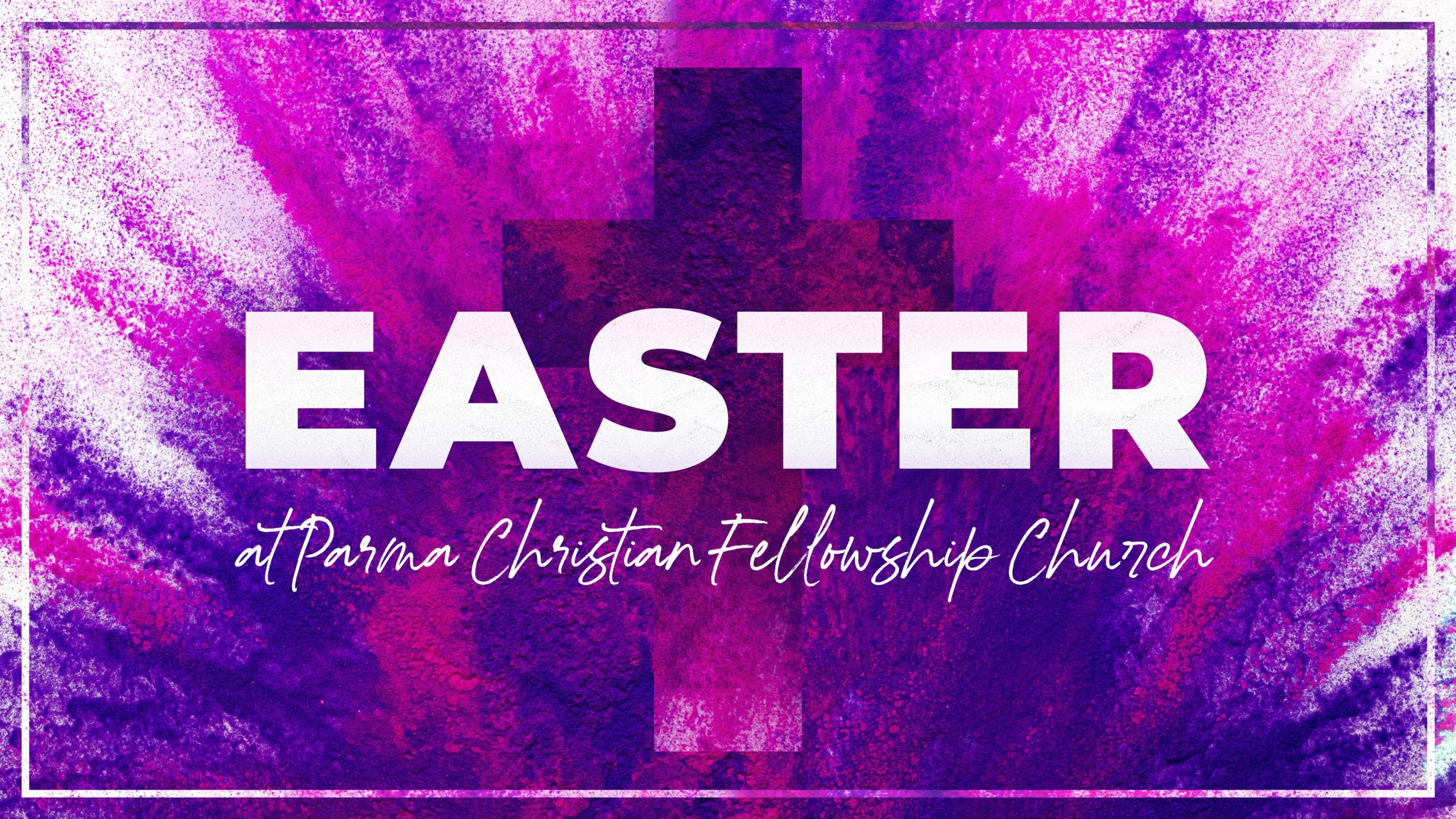 This year, start a new Easter tradition and join us at Parma Christian Fellowship. Join us on Sunday, April 17 as Parma Christian Fellowship Church hosts Easter 2022, a morning of fellowship, music and a message the whole family will enjoy. You may come in as a stranger, but you'll leave as family.
Children Are Welcome! A "Quiet Room" is available to allow your young children to play while you are able to watch the service. Children ages 2 to 12 are welcome to participate in Sunday School during the sermon time, which will include an Easter message and a small Easter egg hunt! Please RSVP so we have enough goodies!
We will have light refreshments available before service. Please register below so we can be sure to have enough for all!
Please stay home if you're feeling sick, if you have been asked to quarantine, have taken a COVID test (and are waiting for results), or have been in contact with someone who has tested positive for COVID. We will have our Easter service available online.
Sunday, April 17
Potluck Breakfast at 9 AM
Service at 10 AM
Parma Christian Fellowship Church
39 Hovey Street, Hilton, NY
See what other exciting things are happening as part of Easter!
We hope you can join us on Sunday morning for our Easter Service. We want to make sure we have enough places at breakfast and goodies for children! Please complete the form below to RSVP.
Frequently Asked Questions
Q: What are your COVID policies on masks and cleaning?
A: You can see all of our COVID policies and service updates by clicking this link.
Q: Are children welcome?
A: Of course! Kids of all ages are welcome at Parma Christian Fellowship Church. If you're worried about a noisy infant or toddler, there is a "Quiet Room" available where you can watch the service while your child plays.
Q: Is childcare available?
A: Children are welcome to stay in the sanctuary during the whole service. We do offer Sunday School during the sermon time. If you're worried about your child being "antsy", you can listen and watch the service from the "Quiet Room" as your child plays.
Q: I hear there's something about a breakfast happening…
A: Yes! We are a church that loves to do potlucks! We'll be gathering together to eat breakfast as a family before our service starts. Breakfast will begin at 9:00 AM. We have a sign up sheet for some ideas of what to bring (we know not everyone has a "famous dish" or likes to cook), which you can find by clicking here.
Q: How long is the service?
A: Our services are between 60-70 minutes long. We spend time worship in song, praying and listening to the sermon.
Q: What should I wear?
A: Wear whatever makes you comfortable! (As long as you're clothed!) For Easter service, we tend to dress on the nicer side, but it isn't required!
Q: Is your building handicap accessible?
A: Yes! We have no stairs at all in our building!
Q: Can I bring friends or family members?
A: Yes! The more the merrier! We love to share about God's love to everyone!
Q: Do I really need to RSVP to a church service?
A: No, you don't have to. It just allows us to make sure we have enough seating and goodies for all who plan to attend.

We are a church for all people.
We invite you to join us at either of our weekly services:
Saturday | 5:00 PM
Sunday | 10:00 AM
Children are welcome at all services. Join us on Wednesday nights at 6:30 PM for Kid's Club.
Find more info online at www.pcfministries.com